Talking Hoosier History
Talking Hoosier history tells the stories of the people, places, and events that shaped the Hoosier State.
Episodes: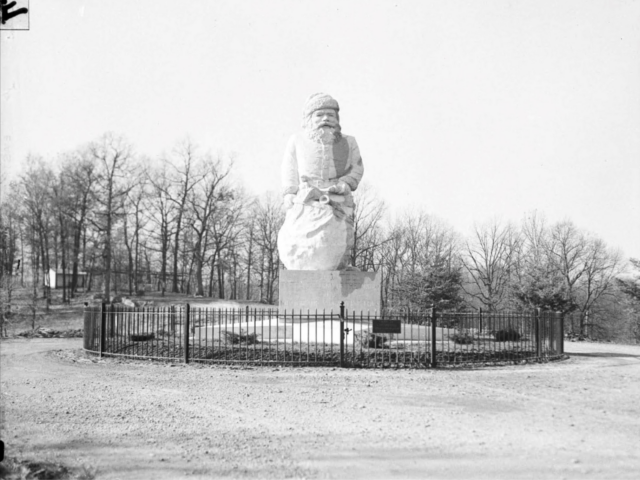 "Nestled in the wooded hills of southern Indiana, lies a land of fantasy…where it's Christmas every day."
That place is Santa Claus, Indiana. On this episode, we take a tour of the oddly named Indiana town that embraces the holiday spirit all year round. Join us!
On October 14, 1977, gay rights activist Thom Higgins reserved his place in history when he threw a pie in the face of anti-gay crusader Anita Bryant during a Des Moines, Iowa press conference. When Bryant made her way to Indiana less than two weeks later for a rally, gay activists welcomed her not with a pie in the face, but with Hoosier kindness. In this episode, we examine Hoosier's reactions to Bryant's appearances in the state during the early years of the fight for gay rights.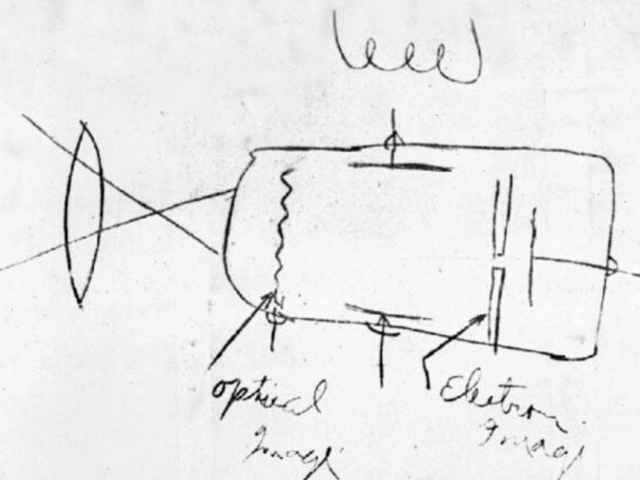 Philo T. Farnsworth conceived of the idea for electronic television in the middle of an Idaho potato field at just 13 years old. At age 19, he produced the first functional prototype for his idea. For nearly three decades following that, he Farnsworth worked to bring his invention to the American home but was stymied every step of the way by financial, legal, and technological problems.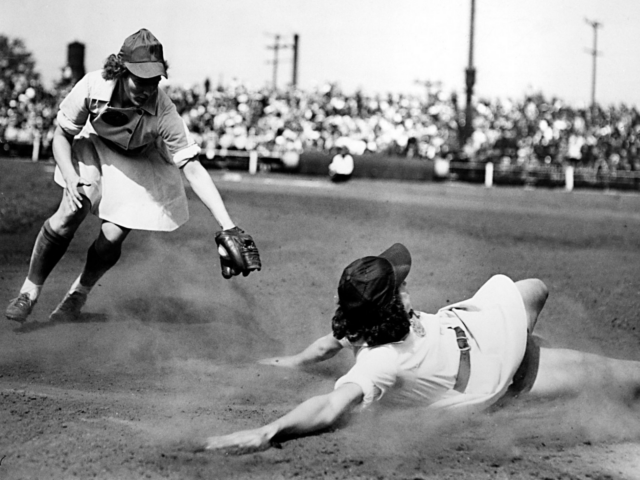 For twelve seasons (1943-1954), over 600 women competed in the All-American Girls Professional Baseball League (AAGPBL). The South Bend Blue Sox, one of four original teams, showcased the ballplayers' determination and athleticism during their 1952 season, when a player strike left the team with just 12 members days before the playoffs. This episode contextualizes the AAGPBL and Blue Sox within the larger history of women in sport, culminating in the Dutiful Dozen's stunning 1952 championship.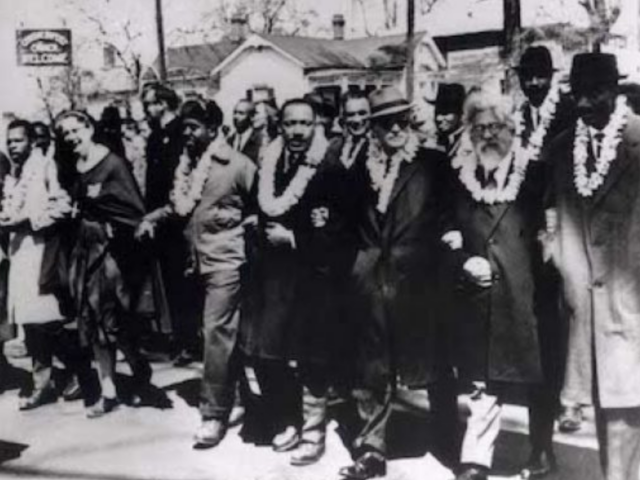 In 1965, at the height of the Civil Rights Movement, Reverend Dr. Martin Luther King, Jr. called for religious leaders representing all faiths to join him in Selma, Alabama, for a march responding to recent violence against peaceful protestors. Rabbi Maurice Davis of the Indianapolis Hebrew Congregation (IHC) answered this call, despite threats to his life. This episode looks at the work of Rabbi Davis to fight segregation and discrimination in Indianapolis, especially in housing and employment. It also considers why Jewish Americans joined the Black-led Civil Rights Movement in greater numbers than other groups and what lessons his work teaches us today about allyship and interfaith work for greater rights for all Americans.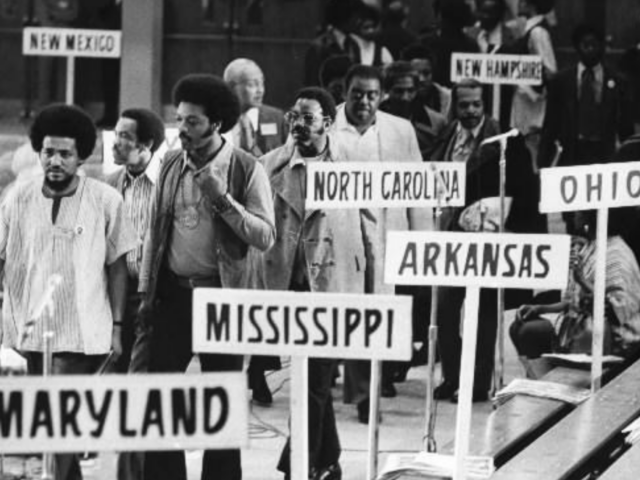 Thousands of Black Americans from around the country came to Gary, Indiana, for the 1972 Black National Political Convention to transform the Black Power Movement into the Black Political Power Movement. Leaders worked to channel collective outrage – caused by voter suppression and discrimination, as well as the assassinations of major Civil Rights leaders – into political reform.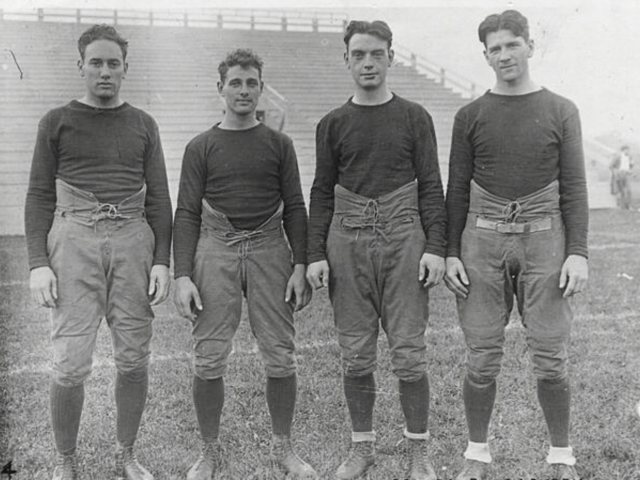 On May 24, 1924, the Ku Klux Klan attempted to hold a meeting in South Bend, Indiana. They were met with furious Notre Dame students and South Bend citizens, who banded together to drive the organization out of town. When the Klan used this confrontation as fodder for anti-immigrant, anti-Catholic propaganda, university administration needed to find a way to combat the smear campaign. They found their answer in a wildly successful Notre Dame football team.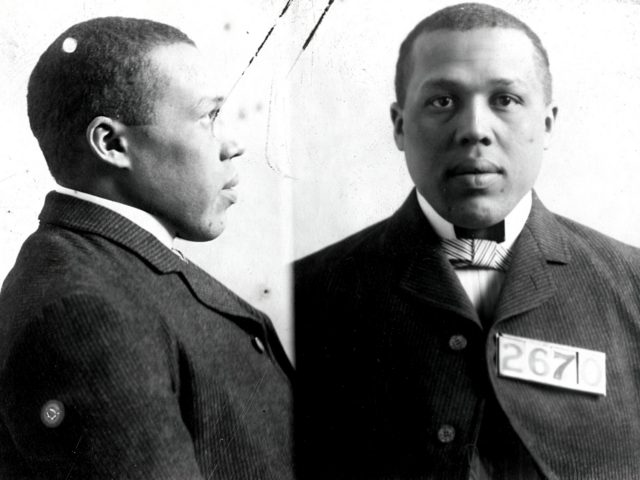 Rufus Cantrell was a lot of things in his life: A driver. A porter. A clerk. An undertaker. In 1902, he added a new title to that list: The King of Ghouls. Cantrell, along with approximately seven other men, ran one of the most successful body-snatching syndicates in the city of Indianapolis. This is the story of his downfall.
In this, the second of a two-part series covering the women's suffrage movement in Indiana, we follow the women who dedicated their lives to the fight for enfranchisement to its end – the 19th Amendment to the U.S. Constitution.
In this episode, we meet the diverse suffragists who led Hoosier women's fight for the vote during the re-invigoration of the movement starting around 1911. We follow them as they organize, educate, lobby, protest, and march in the streets.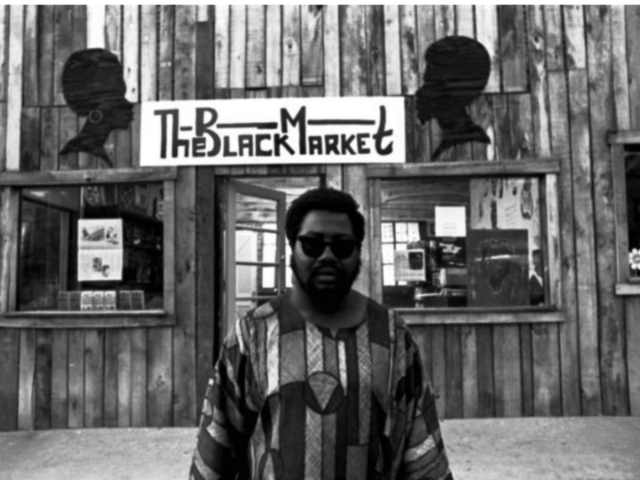 On December 26, 1968, the quiet was ripped away from Bloomington, Indiana when a Molotov Cocktail was thrown through the window of a small shop on the corner of Kirkwood Avenue and Dunn Street. But this was no random act of violence – it was a targeted attack. On this episode, we discuss the revolutionary spirit of 1968 on Indiana University's campus, the racist backlash, and the repercussions that continue to echo from that backlash.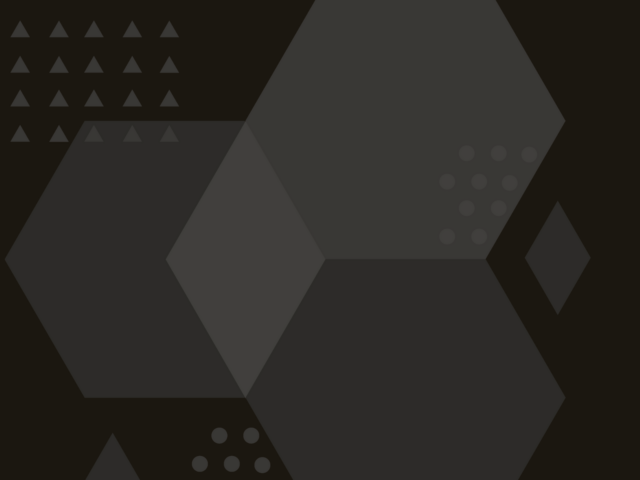 Last fall, IHB partnered with Conner Prairie and the National Council on Public History to host a workshop covering the History Relevance Campaign. On this episode, we bring the valuable discussions from that day to you, our listeners. We ask you the question: What do you expect from your historical institutions? What should you expect?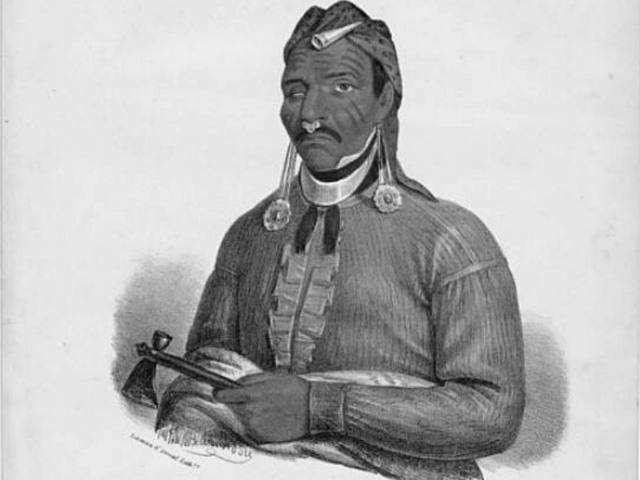 In this second part of a two-part series, we follow Tenskwatawa, also known as "The Prophet," as he gains power, eventually becoming the leader of the largest population center in the present-day midwest. We then examine the many factors contributing to his downfall.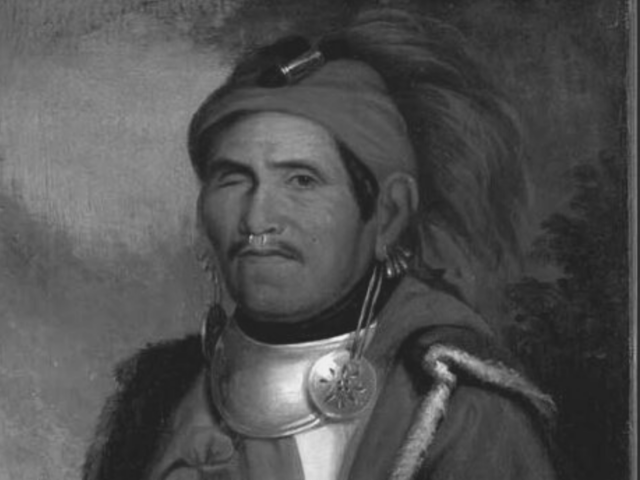 Shawnee political and religious leader Tenskwatawa, or The Prophet, rose from relative obscurity to become one of the most powerful figures of his time. In this episode, we explore how a series of visions guided The Prophet to attempt to change the course of history.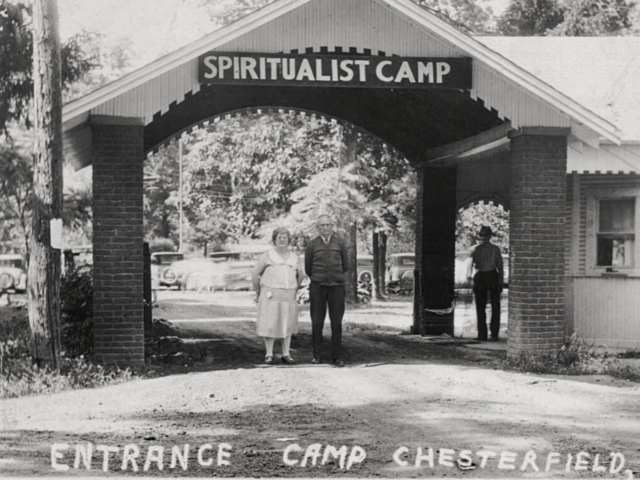 Modern American Spiritualism was introduced to Indiana soon after its formation in the 1840s. While the religion is often cast as a queer footnote of history, to be exploited during the Halloween season but largely ignored the rest of the year, Spiritualism has a rich and complex history in the Hoosier state.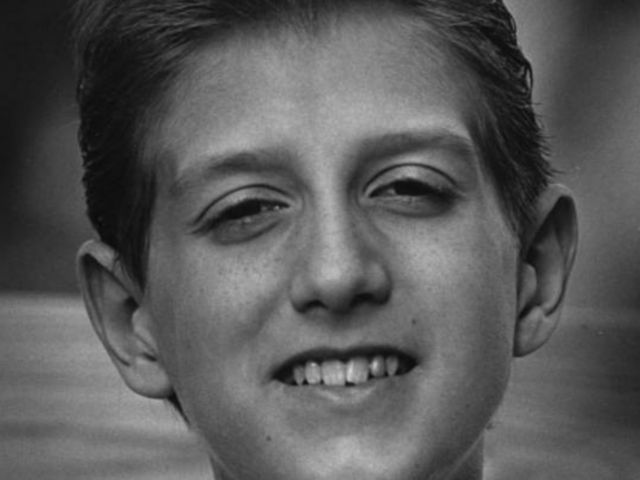 Indiana teenager Ryan White was diagnosed with AIDS at 13 years of age after contracting the fatal disease from a contaminated hemophilia treatment. Rather than despair, Ryan fought for his right to attend school and became a national AIDS education advocate. In this episode of Talking Hooiser History, we tell the story of Ryan White, and how one Indiana community used education to combat the widespread fear and misunderstanding surrounding AIDS in the 1980s.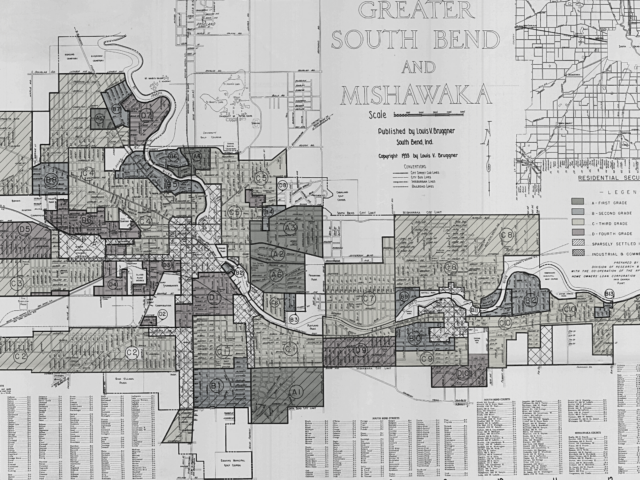 In 1952, twenty-two families in South Bend, Indiana came together to combat the racist exclusionary practices that were widespread in American cities throughout the 20th century. In this episode, we examine the institutions and policies that led to those exclusionary practices and follow those families who defied them.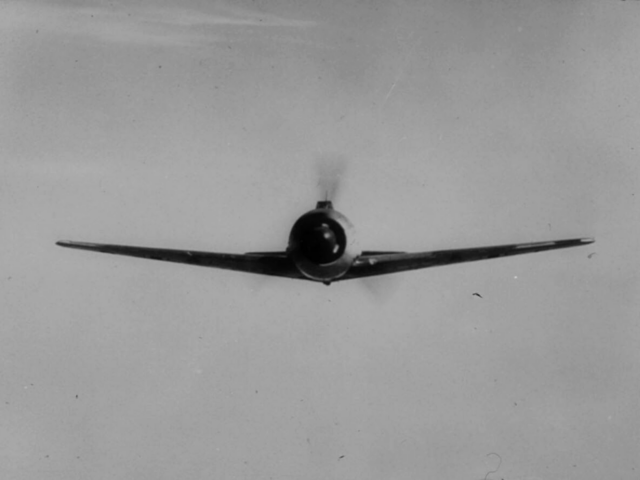 In this episode, we explore two stories illustrating how different Indiana communities reacted to the fear and misunderstanding of the Cold War Era in America. In one, people come together to defend their family and neighbors from possible attack. In the other, free speech and personal liberties are set aside out of fear and misunderstanding.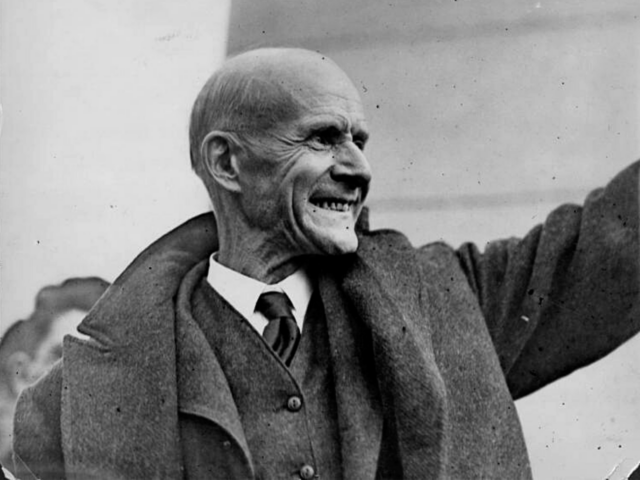 Today, socialism is a misunderstood political buzzword. In this episode, we ask you to set aside preconceptions to look at the historical roots of the movement and what it meant to workers with few protections. In 1912, Terre Haute native Eugene V. Debs ran for president on the Socialist Party of America ticket, which promised to give more power to the average American worker. While he didn't win, his campaign illustrates the power of third parties to shift major party platforms.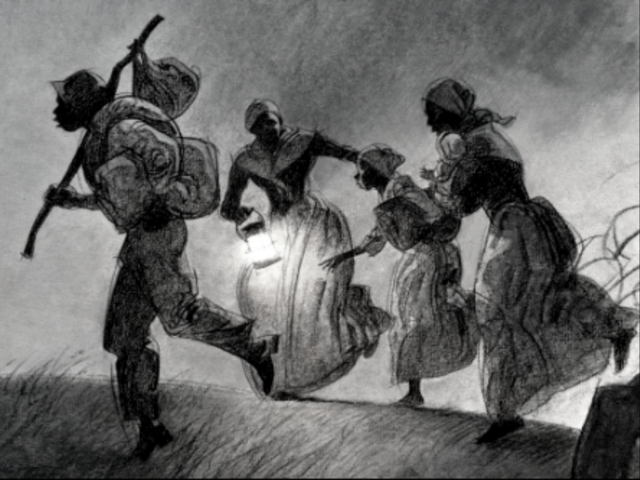 John, Louann, and Lydia Rhodes escaped enslavement in 1836, and eventually settled in Hamilton County, Indiana. Like many formerly enslaved people, they lived with the looming threat of recapture for the next 8 years until, in 1844, their worst fears became reality when their former enslaver showed up on their front doorstep. What came next has come to be called the Rhodes Family Incident.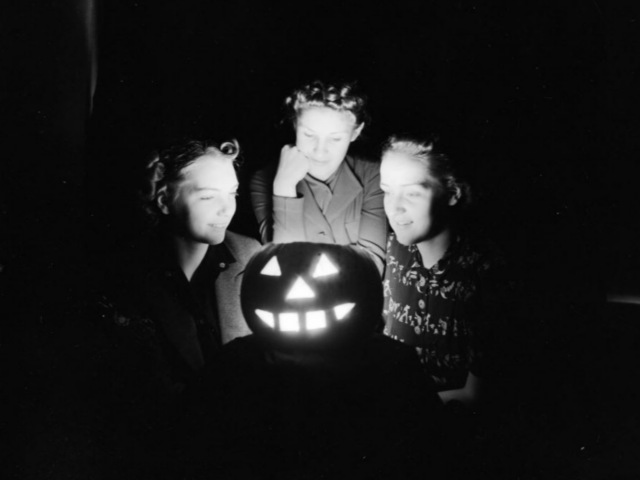 In the late 19th and early 20th centuries, people lived a lot more closely with death than we do today. Mortality rates were much higher. Wakes were held in the family home. And relics of the dead, such as death photographs and hair jewelry, were kept as prize possessions after the wake had ended. Perhaps it's not surprising then, that from this time came a wealth of ghost stories, often related in the pages of newspapers. In this episode, we'll share just a few of these ghastly tales from the pages of Indiana History.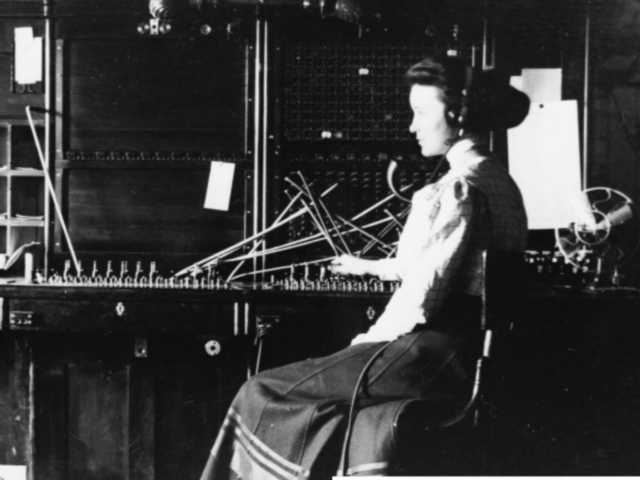 On Thursday, April 24, 1919, thirteen women took off their headsets and staged a walk out at the New Home Telephone Company in Linton, Greene County, Indiana. Five days later, a battle broke out between the people of Linton and the Indiana militia. On this episode of Talking Hoosier History, we explore the harsh working conditions that drove these women to strike and the course of events that led to the whole area around Linton being put under Martial Law.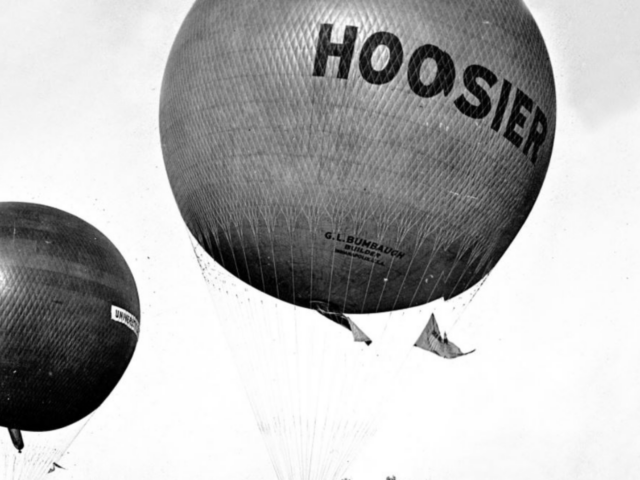 What is a Hoosier? People have been asking just that question for nearly two centuries, but have we ever really figured it out? On this episode of Talking Hoosier History, we explore some of the various and sometimes outlandish explanations of the origin of the most famous demonym in America.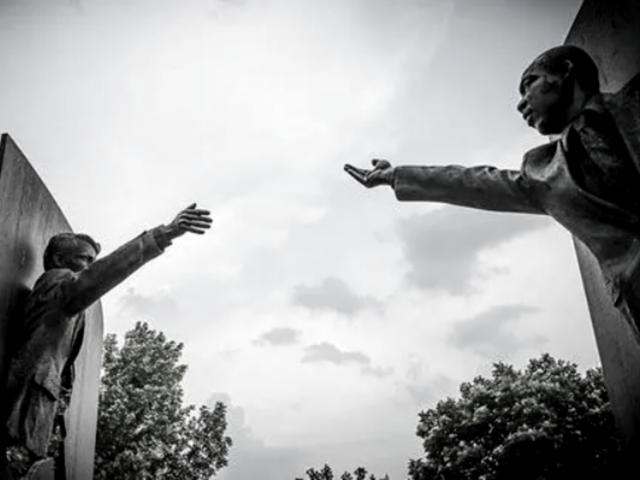 On April 4, 1968 Robert Kennedy arrived in Indianapolis for a planned campaign speech. Instead, he had the impossible task of telling the mostly African American audience that Martin Luther King, Jr. had been shot and killed. His speech was an inspiring moment of grace in the aftermath of unthinkable violence. However, it was the strong African American leaders of Indianapolis who led the community in peaceful mourning while other cities erupted into violence.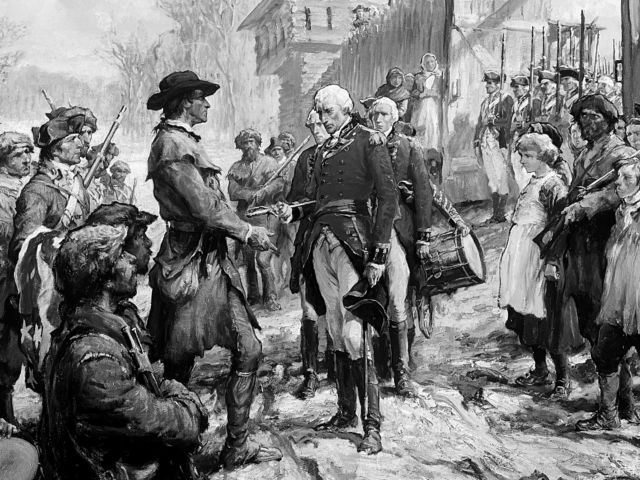 You may know that George Rogers Clark took Fort Sackville in Vincennes, Indiana, from the British in a daring siege. But why should we care? How would history be different if he hadn't? What you may not know is that he later expatriated himself and dared a second revolutionary act that also could have changed history and the U.S. map . . . possibly to this day. In this episode of Talking Hoosier History we ask… WHAT IF?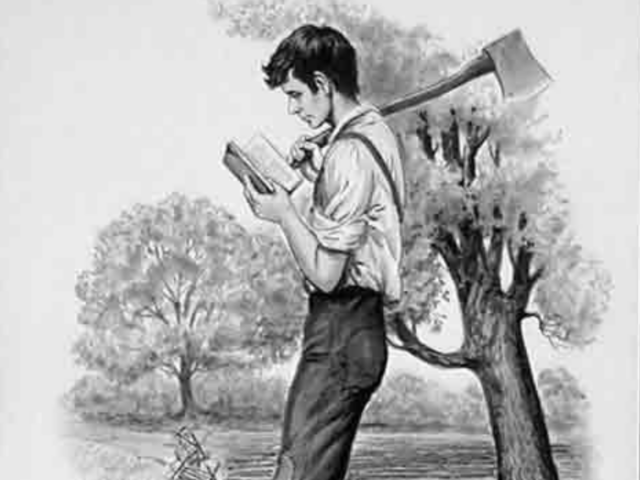 You may know that Abraham Lincoln spent fourteen formative years in Indiana. But what part of this oft-told story is fact and what part is fiction? Did Indiana shape Lincoln into the man who would become one of the greatest U.S. presidents? Or did he achieve greatness despite his Indiana roots? This episode of Talking Hoosier History explores Lincoln the man, Lincoln the myth, and the grey area in between.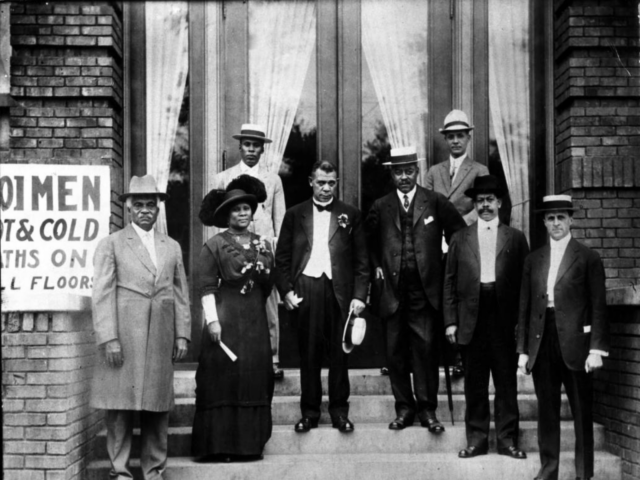 The Senate Avenue YMCA provided a gathering place and rallying point for the African American residents of Indianapolis, who faced prejudice and discrimination in the segregated city. The Y's "Monster Meetings" brought nationally renown speakers such as Martin Luther King Jr. and their messages of hope for equal rights, love for their oppressors, and resistance to the hate of racism.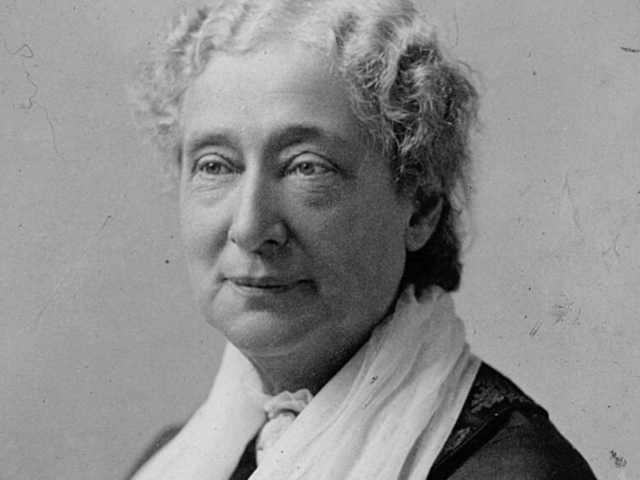 Zerelda Wallace became politically active late in her life, after she raised several children and lost her husband. She made up for lost time, however, becoming a leader in the temperance and suffrage movements in Indiana and nationally. Her strong belief in Christian moral principles and ideas about women as the moral compass of humanity inspired her work to bring women the vote.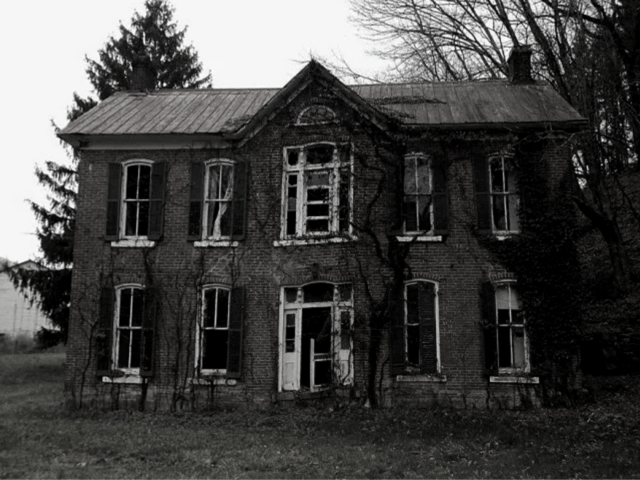 With the rise of spiritualism in the late nineteenth century, Hoosiers began gathering in dimly lit rooms to contact the spirits of the departed. Others didn't go looking at all, but restless ghosts found them nonetheless. Some of these terrifying tales ended up in the pages of Indiana newspapers. Join us as we journey through these eerie encounters . . . if you dare.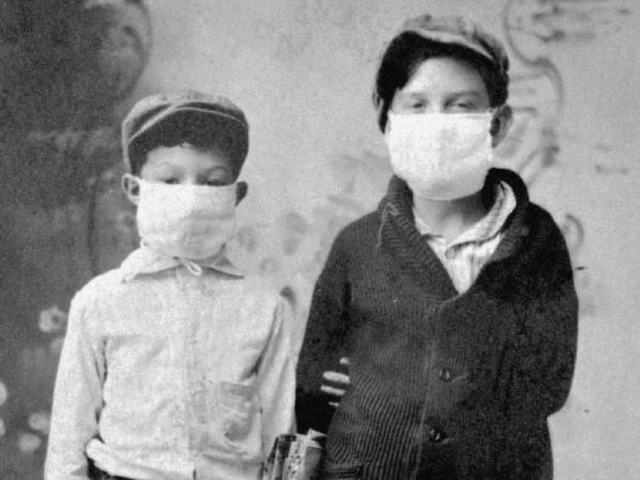 Spanish Influenza hit Indiana in September of 1918. While the virus was killing soldiers and civilians affected by WWI around the world, most Hoosiers assumed they were safe that fall. Unfortunately, the mysterious flu was already on their doorstep. On this episode of Talking Hoosier History we examine the havoc caused by the dread malady and the brave nurses and regular Hoosiers who battled the epidemic.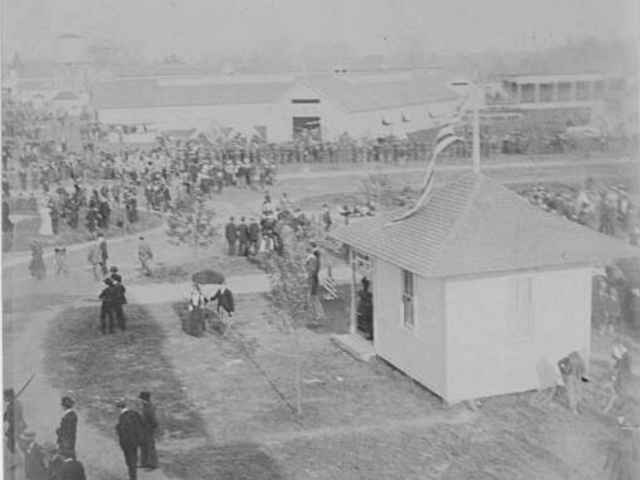 Follow us through five scenes from the 165 year history of the Indiana State Fair. The curtain rises on the first fair in 1852, when farmers gathered to learn about the latest innovations and compete for prizes such as "best pair men's cowhide shoes." In scene two, we enter the sideshow tent and examine the Victorian moral controversy behind treating people with physical differences like objects. In scene three, we'll rush the stage to see The Beatles in 1964, during their only appearance in the Hoosier State. In scene four, we'll drool over Jessop's Butterscotch Corn and wonder at the young woman who built the business from the back of a wagon. And in scene five we'll walk through Hook's Drug Store Museum and learn about how this temporary exhibit became one of the most popular permanent features of the Indiana State Fair.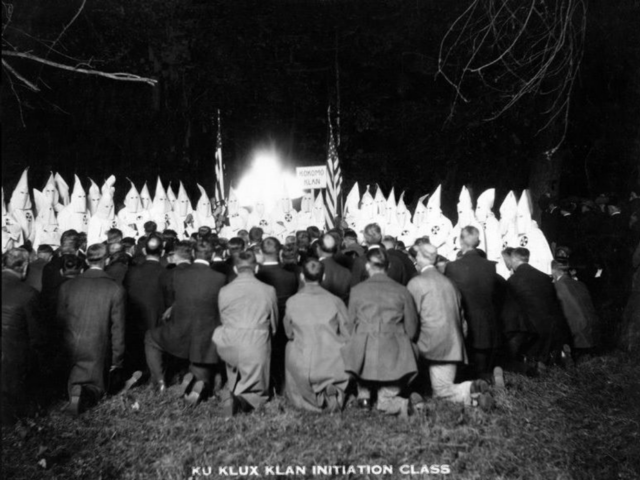 The Ku Klux Klan came to Indiana in 1920. Within four years it had infiltrated Indiana politics to the highest levels. But they did not go unchallenged. The Indianapolis Times crusaded against the KKK at every step and contributed to their downfall.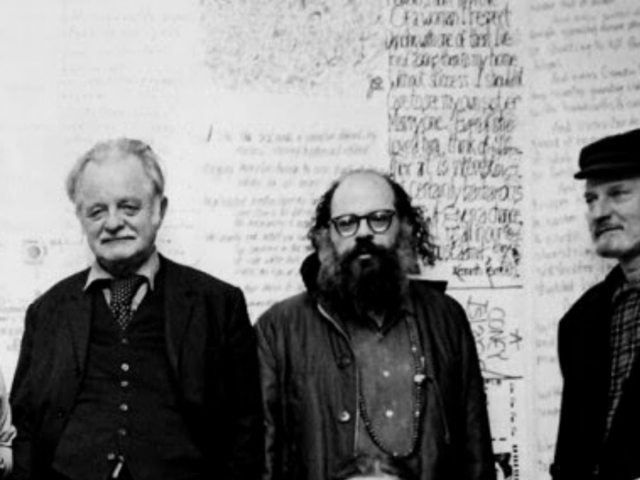 Kenneth Rexroth's poetry, literary criticism, and political activism inspired a generation and solidified his place in the American literary canon. And while much has been written about his years in San Francisco laying the groundwork for a literary renaissance in that city that grew into the larger Beat movement, little has been written about his time in Indiana, Illinois, and Ohio – a period when the budding poet rubbed elbows with anarchists, burlesque dancers, criminals, and the artistic and literary elite of the Midwest and the world.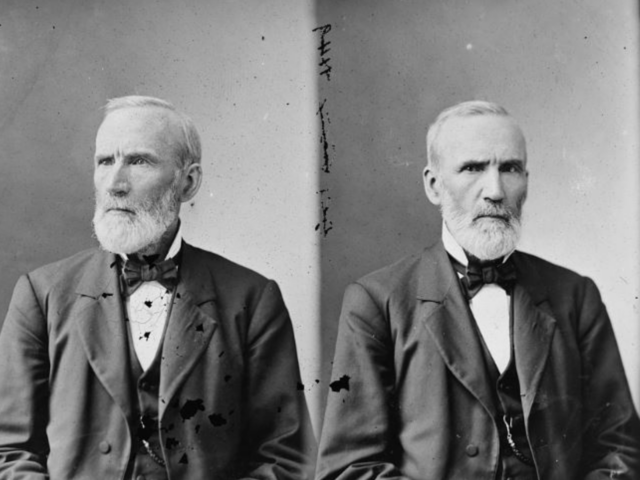 In a career spanning half a century, the radical Hoosier politician George Washington Julian worked to end slavery in the United States. Working through various political parties, he maintained his abolitionist views in the face of adversity and helped push the Lincoln administration toward the 13th Amendment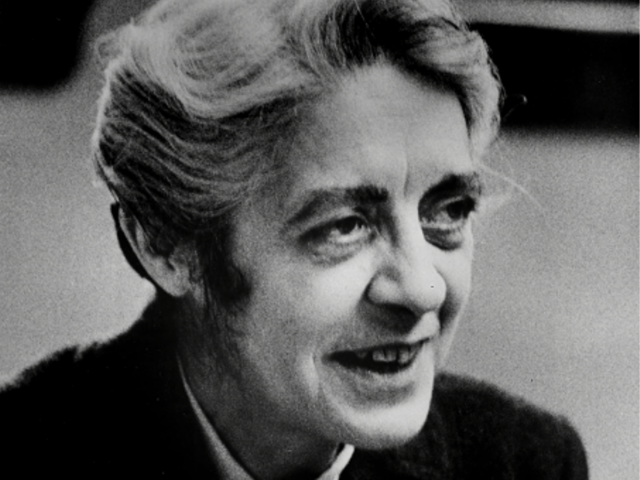 During her prestigious career, Hoosier physicist Melba Phillips developed a key quantum theory with J. Robert Oppenheimer, worked for peace in the new atomic age following WWII, and was persecuted as an alleged communist during the McCarthy Era.
In 1948, African American Hoosier Bill Garrett made his varsity debut at Indiana University, directly challenging the Big Ten ban on black players.
What people are saying
I just discovered your podcast! Excellent! Very well done and researched! Please keep it coming!
Excellent historical story telling!! Well produced and researched. Keep it up!
As a lover of Indiana history I am thrilled with this awesome use of technology to bring history to life. Keep up the good work!
subscribe wherever you get podcasts